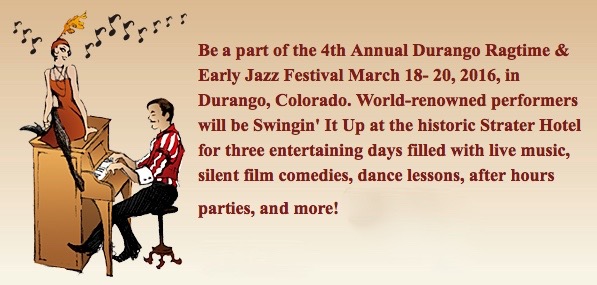 If you want to experience a fantastic weekend of ragtime and jazz piano, silent movies, dancing, vaudeville and great entertainment, this is where you will want to be – March 17-20, 2016 –  Strater Hotel, Durango, CO.
Below are two videos I compiled from 2014 and 2015.   Above, click on the picture to get to the Ragtime and Early Jazz Festival Site.  Room rates vary, and include the admission to the festival.  You can stay at a less expensive hotel and get a festival package for events only.
View the 2015 Playlist!
Highlights from 2014